The relationships that Adam Conant has with various characters throughout the series.
Family
Main article: Adam and Ethan
Adam has a good relationship with his father. He would hear about how he was meant to be Amelia and that it's his destiny to be with Amelia's daughter Cassie. He was disappointed with his father because he and Diana broke up because of what he said about Adam and Cassie. Adam eventually forgave him and would talk to him about his feelings for Cassie. Ethan would encourge Adam to have a better life so he wouldn't end up like him.
Romances
Main article: Adam and Cassie

Adam and Cassie's love is written in the stars. They've shared an intense connection from the first moment they met, but both tried to avoid it in order to protect Diana. However, after he and Diana broke up, the two slowly grew closer, and kissed after the School gym burned, in the Abandoned House. During Valentine's Day, the two officially started to date. When they first had sex, they supposedly activated a curse, which would generate the death of one of their fellow Circle member. To save Jake, Cassie and Adam agreed to drink an elixir that would make them forget about their love.
Main article: Adam and Diana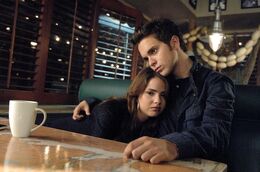 Adam was in a three year long relationship with Diana which was perfectly growing stronger until Cassie moved in Chance Harbor. When Adam's father told her it was Adam and Cassie's destiny to be together, and seing how they were getting closer, Diana broke up with him. If at first, Adam tried to win her trust back, he soon gave up and tried to reach Cassie's heart. They remained close friends nevertheless, yet they often seemed jealous of each other's new relationships.
Friendships
Main article: Adam and Melissa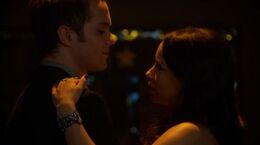 Adam and Melissa have a strong yet recent friendship, as it has begun since Adam forgot his love for Cassie. They've been hanging out together and also looking for their mutual family Crystals. Both seems to be a confident for each other, just like when Melissa suggested to drink alcohol to forget and talk about his situation with Cassie.
Main article: Adam and Faye
Others
Main article: Adam and Jake

Adam has been on bad terms with Jake since the latter stole from the Boathouse. Bothered by Jake's relationship with Cassie, Adam was however able to work with Jake to save Cassie several times from witch-hunters or the Nidaros coven for example. When it concerns the Circle, Adam seems to be willing to work with Jake. He also agreed to forget about his feelings for Cassie to save Jake's life.
Main article: Adam and Luke
See Also
Ad blocker interference detected!
Wikia is a free-to-use site that makes money from advertising. We have a modified experience for viewers using ad blockers

Wikia is not accessible if you've made further modifications. Remove the custom ad blocker rule(s) and the page will load as expected.