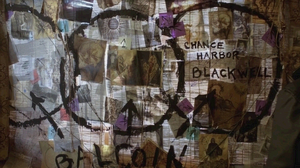 During a time span of 200 years, called the Burning Times, witches have been hunted down and murdered.
In 1692, eighteen families of Witches escaped from the Salem witch trials and formed three separate Circles consisting of six families each. While two of these circles stayed East, the Blake, Conant, Glaser, Chamberlain, Meade, and Armstrong families, went West to settle in Chance Harbor.
Original Families
Trivia
It is still unclear whether the names Chamberlain, Conant and Armstrong have been the names of the original families that fled Salem.
While the names of the families in the eastern circles have yet to be revealed, it is known that two from each Circle are also members of the Blackwell family, as part of John Blackwell's plan to create a circle of witches with Balcoin blood and Dark Magic.