The Secret Circle Wiki is a free and public website that anyone can edit. So if you're a fan of The Secret Circle's universe, both the books written by L.J. Smith and the TV series created by Andrew Miller, then join us! We will welcome you on here and show you the ropes.
Featured Character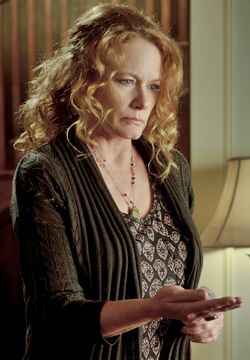 Jane Blake was the mother of Amelia Blake and grandmother of Cassie Blake, former member and former leader of the Chance Harbor Circle, and was a Witch, and an Elder. She was residing in Chance Harbor, Washington.
She welcomed Cassie in her house after Amelia passed away, and tried to help her get used to her new life. Even if she knew Cassie would meet the other members of the Circle, she first wanted to have her staying away from magic. Soon, she got suspicious of Cassie's behaviour, and when Cassie revealed her she knew the truth about her powers, Jane wasn't really surprised. After the arrival of witch-hunters in Chance Harbor, Jane tried to contact a friend of her, Henry Chamberlain, but she was attacked at his house, and began to suffer from amnesia....
(
more...
)
Featured Episode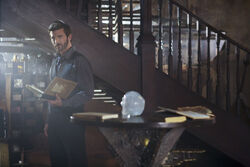 After Faye is attacked by the Witch Hunters, Jake, Melissa and Adam set out to save her. Blackwell tells Cassie and Diana that the only way to stop the Witch Hunters is to use their Balcoin blood to unleash the Crystal Skull. Diana is reluctant, but Cassie convinces her it's the only way to help their friend, but she'll need to tap into her dark magic to do it. Also a mysterious magical power or so what gives the circle his solo magic back. Meanwhile, Dawn and Charles are faced with a new way to get their power back…but at a very big cost. (
more...
)

Featured Video
----
Featured Poll
Vote for next months Featured Character
---
Follow Us


---
---
Featured Quotes
---
Circle Rumors
<bloglist summary="true" summarylength=75 timestamp="true" count=4> <type>bloglist</type> <order>date</order> <category>Episodes</category> <category>Blog posts</category> </bloglist>